What:
Last year approximately 400 volunteers completed just over 1,600 hours of volunteer service during our annual Day of Caring!  Join us on Thursday, September 13th and Saturday, September 15th, 2018 to make this years "Day of Caring" even bigger!  In a show of support for our community, teams of employees from companies, ministries and local community groups across Barry County will "report to work" at area project locations.  This is your opportunity to demonstrate your commitment to service and strengthen our community through volunteerism. 
When:
Day of Caring is scheduled for Thursday, September 13th and Saturday, September 15th, 2018; Thursday-immediately following the Barry County United Way Kick-Off celebration.  Each volunteer will receive a Day of Caring t-shirt as a sign of our appreciation.  Two shifts are available, morning (9:30 a.m. -12:30 p.m.) and afternoon (1:30 p.m.-4:30 p.m.) on Thursday and the morning shift only on Saturday (9:30 a.m.-12:30 p.m.).  A luncheon will be provided for volunteers on Thursday only.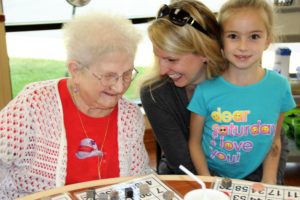 Volunteers
A wide variety of projects are available.  Browse through the available projects then prioritize your preference on the participation form.  If you would like a printed version of this list, please contact Morgan.
How:
Appoint a committee or chair to coordinate Day of Caring
Recruit Volunteers
Return your commitment response by fax, mail, or online and t-shirt order form by September 4th!
Report to "work" September 13th and/or September 15th and have FUN!
Build community through service to others & celebrate your achievements!
"Yes, we want to participate" Form
Questions:
For more information, please contact Morgan Johnson at Barry County United Way & Volunteer Center.  Phone: (269) 945-4010 or e-mail: morgan@bcunitedway.org
---