As a business owner, you already know the value of a strong community.
So much depends on it. It determines the status of our local economy
and our individual livelihoods. It defines our lifestyles, our welfare and
ultimately our futures. It affects the ability of your customers to
afford your services and products.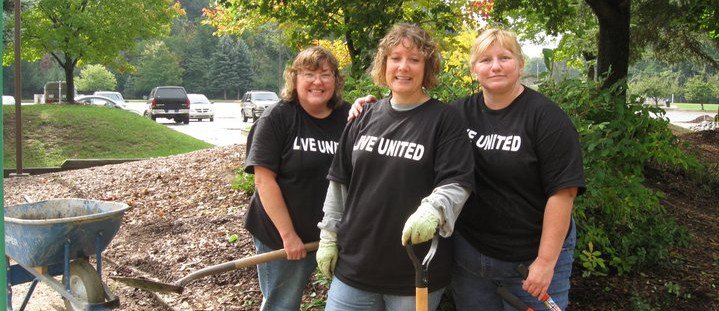 Co-branding with United Way means your nuciness benefits from the trust, goodwill & emotional connection the United Way brand has built.
You will be recognized as a LIVE UNITED 365 partner & your business will be listed & linked on the Barry County united Way website.
Display the exclusive LIVE UNITED 365 window cling & poster; customers will immediately identify you as a local business committed to the greater good of our community. 
Simply complete the attached pledge form.
Fax the form to (269) 945-4536.
Mail the form to: Barry County United Way – 231 S. Broadway -Hastings, MI 49058
Join online at www.bcunitedway.org
When you shoos to LIVE UNITED 365 it means you are helping to make Barry County a better place for us all to work & raise our families. 
Co-brand with one of the Top 10 most recognizable non-profit brands in the world.
Make a difference by joinin together to impact the lives of those individuals who utilized the services of the Barry County United Way & our partner agencies 86,768 times last year.
Leverage the power of your community citizenship by joining with other small businesses who LIVE UNITED 365
Questions? Please contact Lani Forbes at (269) 945-4010 or lani@bcunitedway.org
Simply download and complete the LIVE UNITED 365 Pledge Card (click below) and fax it to (269) 945-4536 Mail to: Barry County United Way
231 South Broadway  –  Hastings, MI 49058
Who has already choosen to LIVE UNITED 365?  Click HERE to find out!
area for corporate donation card