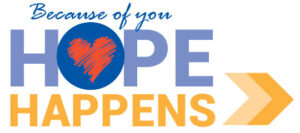 It is that time of year when, we here at United Way, start to plan our annual Kick Off Events and Day of Caring projects!  While 2020 was a year to remember – with over 400 volunteers participating in both in person and "nontraditional" opportunities through Day of Caring – we want to make 2021 even bigger and better with your help.  Now more than ever, volunteers are eager to get involved and give back to our community.  This year's event will kick-off with volunteer projects on Thursday, September 16th after our IN PERSON campaign kickoff event and will continue on Saturday, September 18th, 2021.
A wide variety of projects are needed from service organizations.  Our local volunteers always love Day of Caring events and have proven just how powerful a group can be in getting things done.  With that being said, plan your project carefully and ensure you have all the necessary supplies available on that day.  In past years we have needed additional last-minute projects to fill the need by volunteers – by increasing the number of projects these volunteers will be able to give back even more.
This year there are two different types of "projects." We will continue with our IN PERSON projects, but we also will keep the addition of our Caring in Action VIRTUAL options as well.  Please note that the project form has two different pages showing the varying project choices.
If you need project ideas, please feel free to call the Barry County United Way & Volunteer Center at (269)945-4010.  Please submit your completed project descriptions no later than Friday, July 30, 2021.  You may submit more than one project description and we WILL be taking last minute projects after the deadline – the deadline is there so we can publish as many options as possible to volunteers from the beginning of registration.
We look forward to the opportunity to partner with you in an effort to strengthen our community through volunteerism and service, especially during times like this!