Serving Those Who Have Served
Our office is here to provide services and assistance to the men and women of Barry County who have honorably served their country. Veterans and their families can receive the support they need by leveraging community resources coordinated through Barry County's Mission United Program with other veteran services.
Contact Veteran Affairs: (269) 945-1296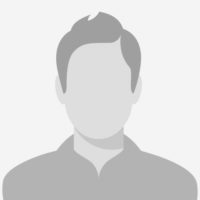 Service Officer
Please call to schedule an appointment.
Ryan Condon
Barry County United Way 
Veteran's Affairs Coordinator
Email Me
(269) 945-4010
MVAA
Barry County Veterans Affairs partners with the Michigan Veterans Affairs Agency to provide more services from within our office.
Other Service Officers
Other service officers are available and can be found using the link below.
County Veterans Committee
USN Michael Timmons
CHAIRMAN
Soldiers & Sailors Relief Fund
Emergency assistance is available through the Soldiers & Sailors Relief Fund to qualifying honorably discharged, indigent soldiers, sailors, marines, nurses, and members of women's auxiliaries and the indigent wives, widows and minor children of such indigent or deceased soldier. Assistance is also available through the Michigan Veterans Trust Fund.
Other Local Agencies
Click Below for Additional Information